Shopping Basket
Your Basket is Empty
There was an error with PayPal
Click here to try again
Thank you for your business!
You should receive an order confirmation from Paypal shortly.
Exit Shopping Basket
If you want your home free of pests, start with basic home maintenance. 
1.  Make sure there is proper drainage around the exterior of your home.  Standing, stagnate water will attract pests.  Eliminate standing water from the exterior of your home.
2.  Caulk around windows, doors, soffits, and any cracks or crevices that insects can crawl through.
3.  Maintain a tight seal around the exterior doors in your home.  Over time, the sweep on the bottom of the doors can deteriorate. Inspect often and replace when needed.
4.  Keep your pets food area clean.  When not in use, move food off of floor to avoid insects infesting the food dishes.
5.  Keep kitchen clean after meals and avoid leaving food out for long periods of time. 
6.  Sign up for a quarterly pest control program to maximize results.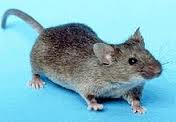 Have you ever heard scratching noises coming from beyond the walls of your home?  Have you ever turned on a light and seen a tiny object scamper across the floor?  Are you finding nests of insulation in your attic?  You have been infested with menacing mice!
These nocturnal rodents become more active and apparent as the temperatures begin to drop into the fall season.  They begin to forage for food.  Mice will eat anything available to them, including their own feces.
These disease-laden creatures pose more of a health risk than you may realize.  Besides the repulsive droppings they leave around the house, mouse urine can cause allergies in young children.  These waste products can also contaminate water sources used by humans.  Mice also carry multiple varieties of parasites that can become infected by biting the mouse, then biting a human. 
So how do you get rid of these unwanted house guests?  You can go the traditional route by placing mouse traps around the baseboards of the house.  Although this method may leave you emptying dead mice from the trap.  Also, certain poisons may kill the mice, but leave your home with a pungent after smell.  The preferred method?  We use bait blocks.  This tiny, but poisonous bait lures the mice to indulge in what they think is food.  As the poison begins to work, the mice leave the structure in search of water.  This rids your home of the rodents, without the dirty work in the end. 
/